The raw materials of wire mesh decking are made of high-quality cold-drawn wire and spray-welded to form a wire mesh decking of 50*50. The bottom is reinforced with reinforcing ribs, and the two sides are bent and placed on the shelf beam to ensure the safety of the goods. The general loading capacity can reach 3T, and the surface treatment is galvanized and sprayed.
Introduction of Medium Duty Wire Mesh Decking
Visualization for easy management

The wire mesh decking is firm and has strong bearing capacity

Convenient for cleaning and storage of bulk goods

Installation of wire mesh decking can be used for the storage of 1-3T goods

Flared channels thickness: 1.8mm, 2.0mm
Advantage of Wire Decking
Wire decking does not require any tools and can be placed directly between the beams

The installation of wire decking can make the trays of various sizes appear on the pallet racking systems

Meet the needs of warehousing and centralized management of large quantities of goods and a variety of products

Enchance safety to pallet racking system.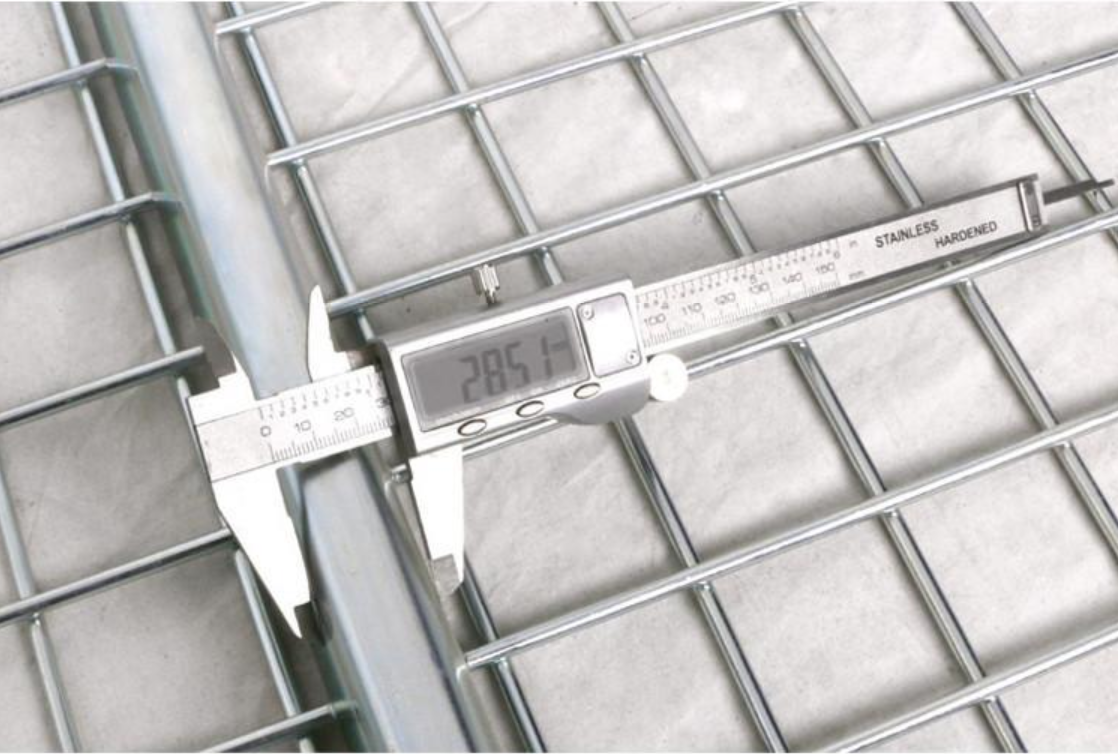 Specifications of Wire Mesh Decking for Pallet Racks
Specifications of Wire Mesh Decking
Wire mesh steel decking or racking
Style
Reinforced, heavy duty
Material
Grade Q235 (or SS400) Q345
Certification
ISO9001
Standard Color
Zinc-plated
Adjustable Pitch
N/A
Access Style
High Accessibility & Selectivity
Finishing
Powder Coated or Galvanized
Application Environment
Normal Temperature or Freezer
Generally, it is made according to the size of heavy duty pallet racking. According to different loading capacity requirements, the production style is also different. Generally, it can be summarized as follows:
Wire diameter: 5.0, 6.0, 6.4 and 8.0; Mesh: 50*50, 50*100, 25*25, 50*25;
Reinforcing rib: generally U-shaped steel with an opening length of 70mm, flattened at both ends.